Improving math learning with Problem Solving Maps
WELCOME TO PROBLEM SOLVING MAPS!

​The state of math education in the US

It is not a secret that math education in the U.S. is in pretty bad shape. Compared to other countries, U.S. average math scores have been consistently lower in the studies conducted by the Organization for Economic Cooperation and Development (OECD) through its Program for International Student Assessment (PISA). In 2009, PISA study ranked the U.S. 25 out of 33 countries. Due to the fierce competition the U.S. is facing from emerging markets (such as China, India and Brazil), the poor state of math education is having a negative impact on industries where technology and science-based solutions are required.

​What is being done?

A non-negligible part of the research literature about math instruction relates to developing and testing different strategies to teach specific content, for example finding the best method to teach functions or fractions. This approach has negative consequences. The large variety of potential strategies (and content) can easily overwhelm teachers and administrators alike. In addition, students have difficulties establishing connections between new and previous knowledge, which is a vital part of the learning process. A better approach to improve math education is needed.



​The Problem Solving Map approach

The Problem Solving Maps (PSM) follow a different approach. PSM depicts three major thinking processes--inductive thinking, deductive thinking, and analysis--which are a common set of important skills needed to solve math problems. The generic structure of the PSM ensures that they can be used across multiple math topics and grade levels. The purpose is that students learn both the content and the process to solve problems by using the same set of maps. In addition, the PSM provides a common graphical language for student to connect new and previous knowledge.
Powered by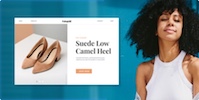 Create your own unique website with customizable templates.